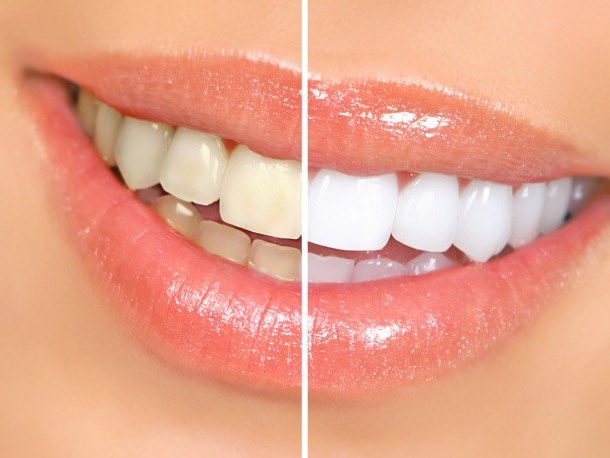 Patient Experiences
---
On this page, you can read some of the reviews our patients have left in the past. We thrive on feedback from our patients, and encourage you to share your experience with us, at any stage in your treatment. If you have the time to leave us a review, please click on the Google+ button to the right. Thank you for taking the time to evaluate us!
Actual Patient Reviews
from around the web & our Social profiles


Artisan Dental
Skilled, efficient, courteous and informative is how I would describe my interactions with Dr Bakhtawar and her staff. They consistently perform at a high standard and I have recommended Artisan Dental to family and friends. I also appreciate her eagerness in educating me regarding my dental care and her enthusiasm towards transferring knowledge translates into better results.
Artisan Dental
I have to say that this dental office is the best .. the atmosphere felt like home the staff made me feel like if we known each other for years and Dr syeda is simply amazing ... her professionalism is by far the best and her kindness is incomparable ... I had a wisdom tooth surgically removed and felt absolutely nothing ... Thank you again artisan dental I suggest anyone and everyone in Bellevue Washington to go here.
Artisan Dental
Excellent experience! I'm usually very nervous about going to the dentist and almost always put it off. I must admit thought the staff at Artisan Dental really make feel comfortable and will be back here on a regular basis.
Artisan Dental
The employees here are very professional and caring. I would recommend their service to anyone.
Artisan Dental
I was referred to see Dr Syeda Bakhtawar by my son who has received dental care by her. I can say without hesitation that this is by far the best dentist I have been to! I was experiencing toothache from a broken tooth and root canal treatment and crown was performed by the doctor. The procedure was explained in details and all my questions answered. It was painless and very comfortable to my surprise. The follow up by the doctor and staff was impressive. Pleasant and kind people who genuinely care about you. My heartfelt thank you for the exceptional care to the Artisan dental team!
Artisan Dental
It was the most polite and professional experience that I've had at a dentist. I would recommend her to anyone without any hesitation.
Artisan Dental
During my recent dental exam, an abscessed tooth was discovered by Dr. Syeda. She quickly assessed the problem and scheduled a root canal procedure for the next day. The root canal procedure was done in her office with her gentle hands and without any pain. She then prepared the tooth for a crown during the same visit. Two weeks later the new crown was installed and I have been delighted with the results. Her attention to details and her gentle demeanor left this patient confident in her competency. I would highly recommend her for your dental needs.
Artisan Dental
This is easily the best Dentist I've ever been to. Dr. Syeda and her team are incredibly professional and took great care to make sure I was comfortable and at ease throughout all of my procedures. What really impressed me was Dr. Syeda's commitment to quality service. I have never in my life received a call from my dentist the day after a filling appointment to see how I was doing, I cannot recommend Dr. Syeda and her team enough.
Artisan Dental
I've had such a great experience so far coming to Artisan Dental. I'm replacing all my old ugly silver fillings for nice new white fillings here. The entire staff are friendly and really accommodating - I work in downtime Bellevue and I make my appointments during lunch to fit them in my schedule.

Dr. Syeda is gentle and she makes it quick and painless and I can zone out and listen to my audiobook and before I know it the appointment is done. I also had an awesome cleaning here and could see no plaque on my teeth when I left and my teeth were sparkling - feels like a new start!
Artisan Dental
Dr Syeda is awesome. I had a crown replaced and several fillings done recently. She does a great job explaining what the procedures are and why. All the work done was excellent and pain free. I would highly recommend Dr Syeda.
Artisan Dental
"Truly the best dental experience I have ever had! I have severe phobias regarding needles and the dental drills and the Dr and staff at Artisan Dental are amazing at keeping you happy and comfortable. I will gladly drive over the bridge from SLU each and every time I need to see them. HIGHLY RECOMMENDED!"
Artisan Dental
"I just completed my first procedures with this dental office after see the retiring dentist for many years. I can say is all honesty that everyone was very friendly, helpful & very concerned that I was always comfortable. My first visits included a tooth that needed to be pulled below the gum line, a tooth that needed a crown, plus a 6 month cleaning. In all this I found Dr. Syeda Bakhtawar both very competent & professional. She also gave me all the options available for my pulled tooth. I had a very satisfying experience with all the staff."
Artisan Dental
"Very quick and efficient. Customer care is outstanding! along with the very latest in technology. I have not been to the dentist in many years. My silly reason was I dreaded every visit so I quit going. Now I have found a great dentist to get me caught up for the time I missed and healthy again."
Artisan Dental
"Great service. Dr. Bahtawar is very professional and makes sure the patient is comfortable throughout the process. I felt comfortable with the treatments I received."
Artisan Dental
"Dr. Syeda is wonderful. She makes me feel so comfortable and does beautiful work. I am very confident in seeing her for any dental treatment. I have already recommended my family to see her!"
Artisan Dental
"I highly recommend Artisan Dental. Everyone is very friendly. Dental care advise was given in a kind & thoughtful way that not at all judgmental. It's a clean, comfortable office. Dr. Syeda Bakhtawar told me all I need to know for my dental goals for this year & moving forward. I have always disliked going to the dentist. Today my view has changed. It was a very pleasant experience at Artisan Dental! I also had my teeth bleached & so I left with a smile that I'm proud of."
Artisan Dental
"Very friendly staff and cozy environment; Very knowledgeable and informative in providing diagnosis and treatment plans; Highly skilful in performing all the procedures and necessary treatments; Very attentive in the follow-up of all treatments; I would like to send my deepest gratitude to Dr. Syeda and her team within the Artisan Dental."
Artisan Dental
"Dr. Syeda is very thorough and gentle. I had a couple fillings done and needed anesthesia - I was shocked at how painless the whole thing was. Would definitely recommend to friends and family. The whole staff there is wonderful."
Artisan Dental
"This is the best dentist around, especially for those who live or work in the downtown Bellevue area! The hours are very convenient and it is easy walking distance to come during a lunch break or after work. I was referred by a coworker and am very appreciate of it. I have had a wonderful experience here. The procedures I have had done were painless and done quick and excellently. I came in for a check up and was able to get the two cavities that they found filled right then and there! The staff is very friendly and really enhances the entire experience. I will be recommending to coworkers, friends and family!"
Artisan Dental
"My wife and I both have had very positive recent experiences with Artisan dental. I have been going to this dentistry practice for over 10 years, when it was run by the two dentists who recently retired. I am happy to say that Dr Syeda Bakhtawar is running the practice in an incredibly professional, courteous, and effective manner. My wife recently went in for a deep-cleaning that was very effective and painless. I recently went in for a cleaning and filling that were both expertly done. Dr. Syeda even personally called us to check in after our procedures. I continue to be impressed by Dr. Syeda and the friendly and courteous staff!"
Artisan Dental
"Excellent experience - absolutely worry-free dentistry. The staff is both friendly and helpful. Would not hesitate to recommend."
Artisan Dental
"Although I moved to the Seattle area 3 years ago, I have been flying back to California to see my previous trusted dentist. I called Dr. Syeda Bakhtawar on the recommendation of a fellow physician. Her office fit me in the schedule promptly. The entire experience from her front desk staff, her dental assistant, to Dr. Bakhtawar's care was excellent. I was worried I had a cavity. Dr. Bakhtawar listened carefully, did a thorough examination, and used modern tools and techniques. She diagnosed my problem as referred and direct pain from a cracked tooth. She showed me both Xrays and photos of the tooth and explained the treatment plan. She checked in with me about symptoms a couple of days after the visit. She is gentle, caring, diligent, detailed, very knowledgeable, and efficient. She is skilled in the art and science of modern dentistry and uses cutting edge technology. I trust her assessment and judgement greatly. She has an equally excellent network of specialists she refers to when needed. I am happy to say now that I have found Dr. Syeda Bakhtawar, I can finally stop flying to California."
Artisan Dental
"I had two crowns, one on a cracked tooth and one on an implant, and then a mouthguard, done by Dr. Syeda. Excellent work. They all fit and feel great. She is very knowledgeable about the materials she is using and very patient and meticulous about her work."
Artisan Dental
"I have been into see Dr Syeda Bakhtawar two times for dental work. Her and her team were wonderful and made my time there pleasant. They are Very professional and everyone was always smiling and very pleasant. "
Artisan Dental
"I had two implants and a cleaning at the Artisan Dental in Bellevue. And I am very pleased to say that Dr. Syeda and her wonderful staff were nothing but flawless in executing the implant procedures. I felt absolutely no pain and I am amazed at how quick this procedure gets done. The turnover from the office staff, hygienist, dental assistant , all the way to the Dentist was definitely the best support structure I have ever seen and I've been to many dentist over the last 40 years of my life. I have finally found my dentist in Dr. Syeda. I would recommend this dentist and staff to anyone who would want quality dental work done."
Artisan Dental
"I have been a patient of Dr Soltero for many years and was sure he had selected a very professional dentist to step into this practice. I was right!! Dr Syeda Bakhtawar did a very thorough examination of two teeth that needed attention - both requiring extensive repair and new crowns - or implants. I choose to do implants as I knew from experience they would be the best choice for me. Dr Syeda did a great job with the two extractions I required and performed a bone graft in preparation for the two implants. No need to go to a different specialist - all the work was done right at Artisan Dental. She and her staff kept me informed throughout the procedures so I was never nervous or concerned. Everything went very well! Dr. Syeda even called me the next day to ask how I was doing and assured me she would be available if I encountered any problem. Even with two extractions, I was pain free the day after the surgery! Staff is very professional and caring! I'm looking forward to getting the implants as soon as the bone graft has fully matured."
Artisan Dental
"Very courteous and warm. Complete professionals. Possibly my best visit to a dentist."
Artisan Dental
"Best dentist ever! Dr. Syeda is the most professional, most informative, and by far the best and more proficient dentist I've ever had. I went to Dr. Syeda for the first time for my semi-annual teeth cleaning. Dr. Syeda has replaced the two former dentists that recently retired. I was a long-time patient of one of the former dentists. They now have new updated equipment, technology, hygienist and assistants on staff. The x-rays are digital, show on the screen in the exam room, and provide much more detail than before. Dr. Syeda and her staff are absolutely great! I don't like to change dentists for the hassle and unknowns. I had experienced some pain in the past with teeth cleaning, and actually dreaded going to the dentist. But not any more, the new hygienist Mary is the best I've had. On this teeth cleaning visit, it turns out I also needed a root canal, which was long overdue. Dr. Syeda even offered to do it the same day immediately following my teeth cleaning. The entire experience was wonderful, well as wonderful as a root canal can be! I had no pain during the procedure, not even during Novocain shots. Dr. Syeda called me the next day to check on how I was doing, and had me back in a week later for a follow-up visit. Dr. Syeda truly cares for her patients well being, and works hard to share her experience and knowledge at every step. The procedure and my entire experience was fantastic. Dr. Syeda is very capable and knows exactly what she's doing. I am extremely pleased with Artisan Dental and very confident in Dr. Syeda. I highly recommend Dr. Syeda and her practice for excellent dental care."
Artisan Dental
"Dr. Syeda Bakhtawar and her staff were amazing. She did a good job with my crown (it was painless!) and her staff were very welcoming. I recommend this office because of how professional and friendly my experience was!" Thank you! ---Diane"
Artisan Dental
"I was a long term patient of Dr. Robert Greener, who previously practiced in the office. During my first checkup with Dr. Syeda, it was obvious that she had studied my extended dental history and was able to knowledgeably discuss the issues that were being monitored. Among the problems was an old and failing filling. Dr. Syeda's work on the replacement crown was excellent. While there were no follow on problems, the doctor called to make sure that there were no complications. The hygienists, assistants and office staff were equally professional and very helpful."
Artisan Dental
"I have been a patient of Dr Soltero for 16 years. Recently he added Dr Syeda Bakhtawar at the practice. I saw her recently for a new crown. She is knowledgeable and professional. She is very gentle and I did not have any pain while she numbed my mouth for the procedure. She explained each step and checked often to see how I was doing. She uses the most current procedures and equipment. I love how my new crown feels and looks. I highly recommend Dr Syeda. She totally impressed my by calling the next day after finishing my crown to see how I was feeling. She really cares about her patients."
Artisan Dental
"An Awesome experience! Dr. Syeda Bakhtawar is an amazing professional. I had gone in for some toothache while biting (which the doctor explained was due to clenching during sleep) and also a broken crown on the back tooth. Dr. Syeda examined me in detail and explained to me the problems she observed on the X-rays and pictures taken. Being someone who fears anything dental, she calmed me down and gave me confidence in the procedure she did. Her chair-side manners were spectacular. To prevent me falling into the "fear world" she kept me engaged in conversation and humor while working which made it easy to divert my attention from the real procedure that was done on my tooth. I did not feel any pain or even a pinch while numbing or during the procedure. The crown she did was metal free, looks and feels great. I have a night guard made what which fits well and helping me with teeth clenching. Last of my procedure was a cleaning and the hygienist, Laura did an awesome job. She was very experienced, friendly and pleasant. I think I have found a great dental place and everyone there is willing to go extra mile to help, showing great positive energy and treating it like a fun place. It will be my dental "go to" place for years to come. They accept my insurance (Delta Dental) which really helps with the major procedures."