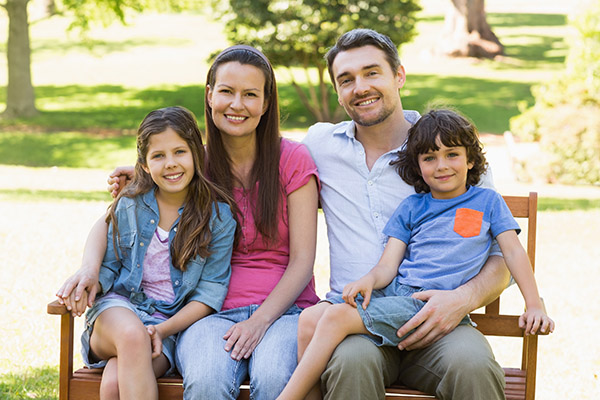 A visit to the family dentist does not have to be something to worry about. Dentists and hygienists always want to help and can make your visit as easy as possible. It is beneficial to find a family dentist with whom you feel comfortable. Once you have found the right dentist, you should schedule a checkup prior to any problems arising.
Family dentist visit
On a person's first visit to a family dentist, the dentist will take a full health history. On future visits, the dentist should be informed if a patient's health status has changed. A majority of dental visits are checkups. Periodic checkups will help a patient's teeth last longer, stay cleaner and prevent many problems from developing. Here are other things that happen during a dental visit.
A thorough cleaning
Most times, checkups include a complete cleaning. This can be done by either a dentist or a dental hygienist. A dental hygienist will use special instruments to scrape below the gumline. This will help remove built-up plaque and tartar that can cause cavities, gum disease, bad breath and various other complications.
The dentist or hygienist may also floss and polish the teeth. The hygienist should be informed if a patient's jaw hurts or if a person has mouth pain while they are cleaning. The longer a person waits between visits, the more tartar builds up around the gumline and on the teeth. Although having tartar removed can be uncomfortable, the smooth and clean feel of the teeth after the process is worth it.
A full examination
A dentist will perform a full examination of the mouth, teeth and gums of the patient. This allows the dentist to look for signs of diseases as well as other complications. The goal of a dentist is to help maintain a patient's good oral health and to prevent complications from becoming worse. This is achieved by detecting and treating problems as soon as possible.
X-rays
A dentist may recommend X-rays depending on the age of a patient, symptoms and risk of diseases. X-rays can diagnose many different issues otherwise unnoticed like impacted teeth, cysts or tumors, abscesses, damage to jawbones and decay between the teeth. A dentist may require a Panoramic X-ray. This film type provides a complete view of the lower and upper jaw in one picture. It can help the dentist to understand the bite as well as the relationship between a patient's arch and the different teeth. In many cases, a patient will get X-rays annually or so to help detect problems that are hard to see or just starting.
Takeaway
When you visit your family dentist, you will get more than shiny, clean teeth. A dental visit may involve a thorough cleaning and full examination of your mouth, teeth and gums. Regular dental visits are important because they offer a way for your dentist to prevent dental disease and check for various signs and symptoms of diseases. Any problems will be treated before they become worse. Your oral health is a vital part of your overall health, therefore, you should visit your family dentist regularly.
Request an appointment here: https://artisandentalbellevue.com or call Artisan Dental at (425) 454-2005 for an appointment in our Bellevue office.
Check out what others are saying about our services on Yelp: Read our Yelp reviews.
---
Related Posts
March 6, 2020
Dentures are a popular tooth-replacement option for people who have some or all of their teeth missing. Dentures are good for you if you have lost teeth due to gum disease, injury or tooth decay …