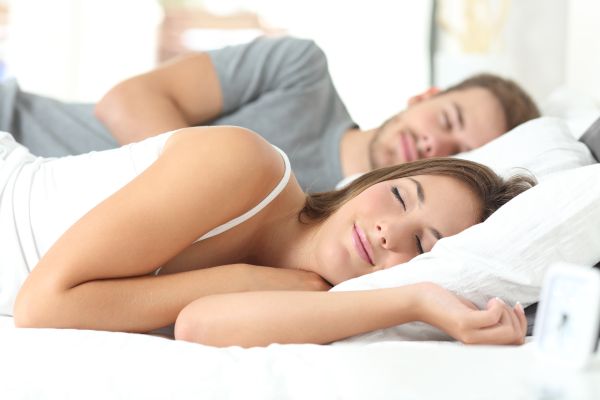 Thinking that you should choose a dental sleep medicine option to address your disruptive snoring problem? Whether this is the first time you have decided to look for a treatment to address your snoring or you have already tried many different types of snoring treatments already, today is the day for you to learn more about how sleep medicine treatments from a dentist can help you.
About disruptive snoring
Learning more about how sleep medicine can help you is a great idea when you are not getting the sleep you need to support your good health. Snoring is a form of sleep-disordered breathing, and when you do not get enough sleep, it can lower one's quality of life. Even though snoring is common, it does not always get in the way of one's ability to sleep. Those living with disruptive snoring means that their snoring is a more serious condition that requires treatment.
According to the American Academy of Dental Sleep Medicine, dental sleep medicine is an area of dental practice that focuses on the use of oral appliance therapy to treat sleep disorder breathing, including snoring and obstructive sleep apnea.
Sleep medicine treatments from a dentist
Oral appliance therapies work by opening the airway, which gives those who snore the ability to breathe easier. These appliances are only worn while sleeping and can be a life-changing treatment option for many people living with disruptive snoring. The list below includes common sleep medicine treatments that a dentist can provide for patients who are losing sleep due to disruptive snoring.
CPAP machine
A continuous positive airway pressure machine, more commonly known as a CPAP machine, works by blowing air into the throat to allow for easier breathing. Those who choose this option must wear a mask while they are sleeping, which is connected to the machine that delivers just the right amount of air pressure to prevent snoring. The machine is quiet so as not to disturb one's sleep and does require minimal maintenance on a regular basis.
Mandibular advancement devices
This oral appliance therapy choice is one of the most common chosen by those who are dealing with snoring problems. This type of appliance therapy works in two different ways. The first way is by keeping the airway open, and the second is by gently pulling the lower jaw forward. Both these actions allow for a wider airway, which helps prevent any snoring during the night.
Tongue retaining devices
This type of oral appliance therapy works by holding the tongue in a forward position. When the tongue is not allowed to rest against the back of the throat, it allows the airway to be much more open, which in turn, allows for easier breathing. Many people who are suffering from disruptive snoring will choose this type of oral appliance to reduce and even eliminate their snoring, though it often takes a few weeks to get used to wearing this appliance during the night.
Can we make an appointment for you?
If you feel dental sleep medicine treatments are right for you, then we invite you to contact us right now to schedule your first appointment. We completely understand how difficult it can be for you to not get the sleep you need. That is why we invite you to make a consultation appointment today, as we can help you choose a treatment option that works for you.
Are you considering your sleep medicine options in the Bellevue area? Get more information at https://artisandentalbellevue.com.
Check out what others are saying about our services on Yelp: Read our Yelp reviews.
---
Related Posts
March 6, 2020
Dentures are a popular tooth-replacement option for people who have some or all of their teeth missing. Dentures are good for you if you have lost teeth due to gum disease, injury or tooth decay …